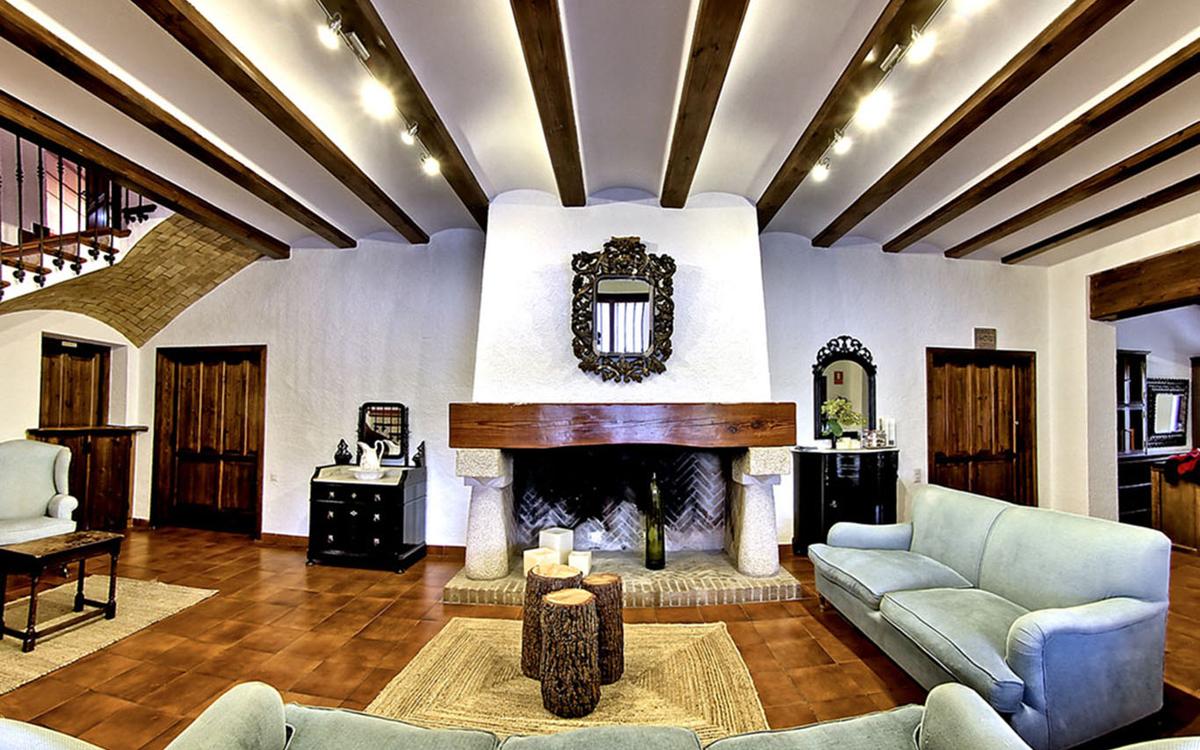 Santa Elena
The villa is located one hour's drive from the cities of Valencia and Alicante and close to all the wineries of the so-called "Valencian Tuscany".
Location:
between Ontinyent and Fontanars
Hotel category:
3 stars
Number of rooms:
Description:
This villa is a full rental property that obtained the quality label "SELLO DE TURISMO FAMILIAR", awarded by the Spanish federation of large families (FEFN), and the eco-label "SELLO DE TURISMO ECOLÓGICO".
There are 8 different sized bedrooms, living rooms, a library, a swimming pool, fenced garden and an outdoor play area - all of this in a totally private space.