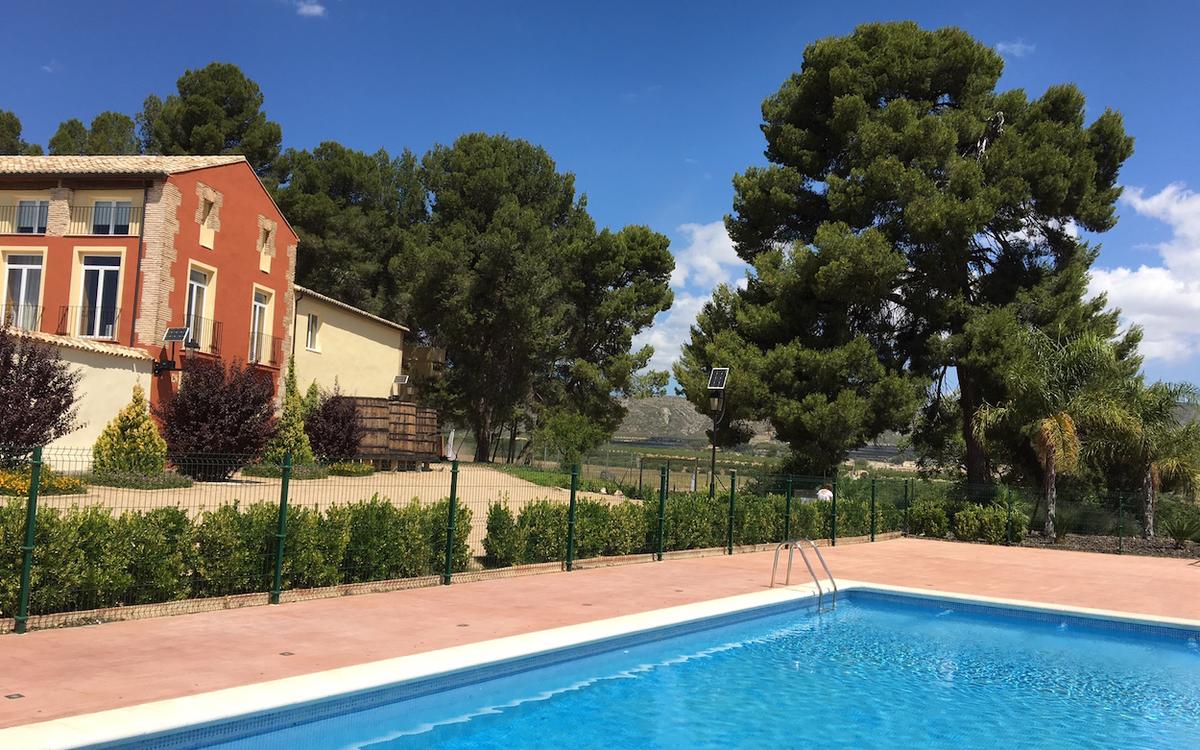 San Agustín
The hotel is located one hour's drive from the cities of Valencia and Alicante and is close to all the wineries of the so-called "Valencian Tuscany".
Location
: Fontanars dels Alforins
Hotel category
: 4 stars
Number of rooms
: 8
Description
: The hotel is set in an extraordinary location for ecotourism. It has an organic garden with a large variety of vegetables which are incorporated in the menu of the hotel's restaurant. All the produce on the estate is organically farmed, it has extensive plantations of persimmons, almonds and olive trees. The olive trees provide an exquisite extra virgin olive oil which guests can taste and purchase in the hotel.
The hotel also has a swimming pool and a private spa. It is an ideal tranquil setting for those who want the privacy and exclusivity of a hotel in this style.