The Market: the Soul of the City
16 Dec 2016 12:12
Maria Silvestre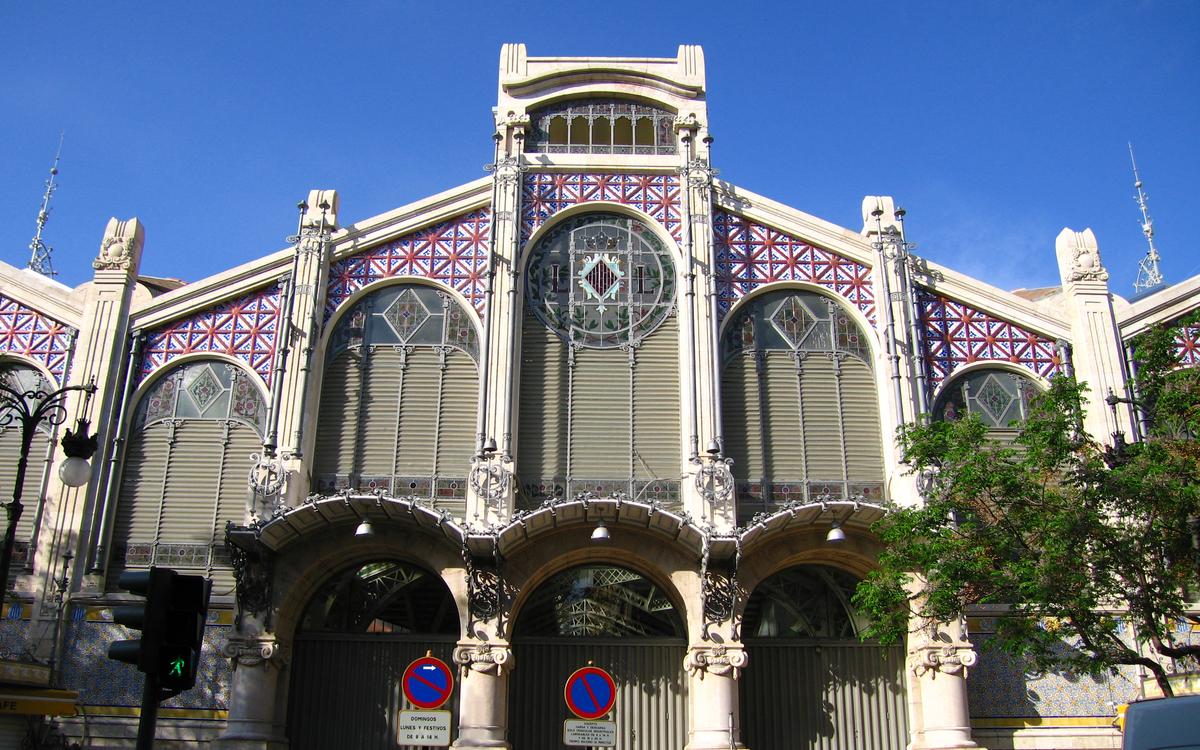 Strolling through the Valencian markets is more than just a time to do the weekly shopping. It can be an amazing experience! A tour surrounded by historic buildings, full of art and stunning in detail; a joy to the senses which are stimulated at every step by the aromas in the market place.
A diverse range of colourful vegetables, exotic fruit and spices arranged perfectly in the stalls; the sight of fresh fish and a variety of delicacies; the sound of the sellers' voices in the air sets the atmosphere of a visit to the markets.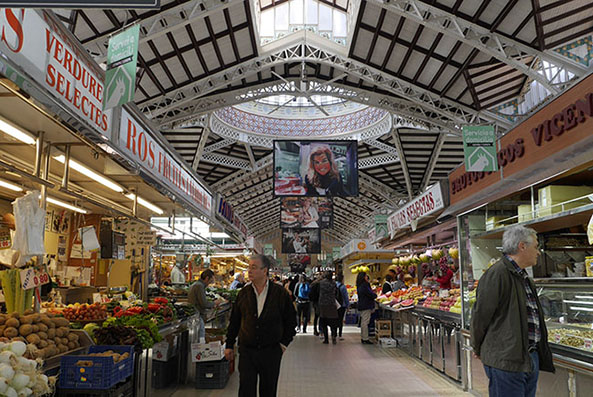 Among the many markets in Valencia, the "Mercado Central" stands out as the most special one.
The Mercado Central is a beautiful, imposing modernist building that stands in front of the "La Lonja de la Seda" one of the most important buildings in the Gothic style of architecture in Valencia.
The Mercado Central was built in the early twentieth century; a vibrant market that captivates the visitors' eyes. The high iron domes of the ceilings are inset with Valencian ceramic tiles and stained glass. An explosion of colours and smells in a beautiful cathedral-type building, the hive of Valencian commercial life where Valencians buy fresh produce to prepare their special gastronomic recipes at home.
Along the avenues of this market, you will find produce of various kinds, many of them unknown to the general public. Fruits include white-fleshed peaches, kumquats, white-fleshed plums, grapes ripened on the vines and vegetables all from our local orchards and fields. Under one of the domes is the fish market where the predominant colours are the silver and orange red of the seafood, freshly caught on our Valencian coastlines.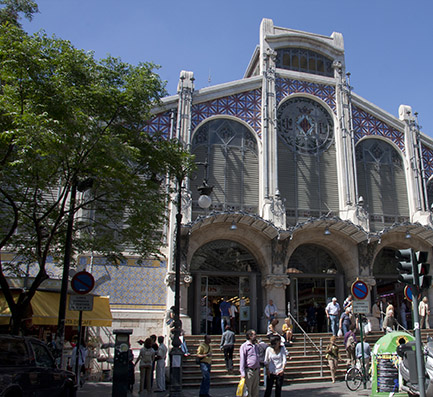 In the market you will find a variety of meats and sausages; Iberian hams of the finest quality; mouthwatering cheeses of many types, all distinct in flavour and origin. Salted fish, pickled vegetables, Ostrich eggs and spices, so many flavours from different backgrounds. Wines, beers and teas from around the world, including freshly made refreshing fruit juices. Enjoy Horxata, the special sweet beverage of Valencia, made from the juice of chufas or tiger nuts. Horxata is said to date from the city's Islamic period, between the eighth and thirteenth century.
Lovers of gastronomy and culture in general, come and discover this jewel of the Mediterranean! El Mercado Central de Valencia.