The esmorzar food culture
19 May 2016 08:05
Maria Silvestre
In addition to breakfast, lunch and dinner, Spain has special relevance the" esmorzar" which can be compared to the English brunch, whereby a good tasty sandwich is a must have. In some regions such as Valencia it is part of the daily culture.
Formerly, workers in the field or at sea stopped to eat a sandwich or different kinds of food in order to recharge their energy and get back to work. This current modern life has somewhat changed our habits and it has become unusual for people to take a big break surrounded by abundant food. The "esmorzar" culture still goes on but with a much lighter meal.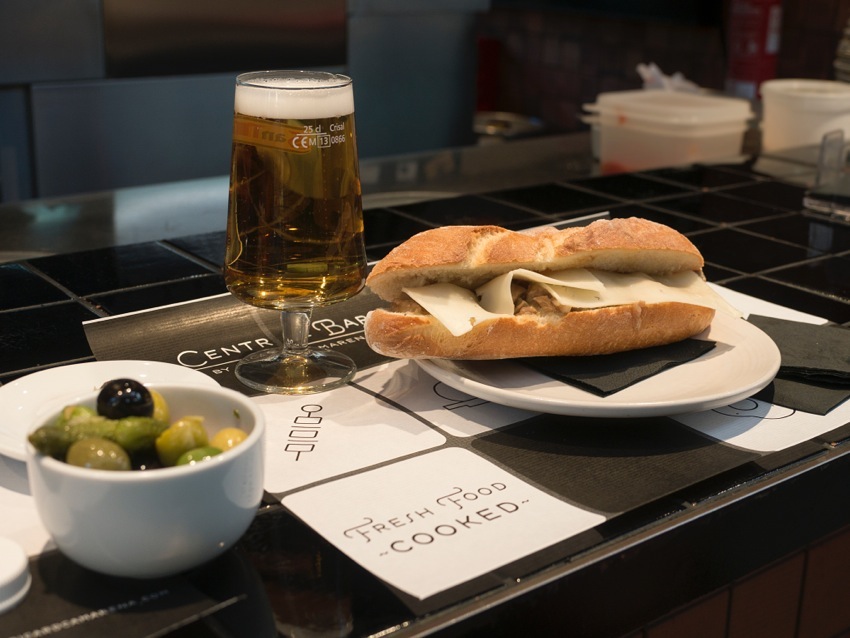 However, in weekends it is common for friends to gather at a house or at a bar for a delicious esmorzar. Besides, the esmorzar time is a socialization ritual. Friends and colleagues gather at the table with tasty sandwiches while they talk and share about their life experiences, which include intimate conversations and laughter, thus strengthening the bonds of friendship with loved ones.
Although both men and women participate in the esmorzar but men tend to be the ones who often meet.A good esmorzar consists on a delicious sandwich depending on each ones taste. Typical fillings are the "Spanish omelette" made with eggs, potatoes and onion, "Blanc i negre" which consists of black pudding, squid with parsley, the "Iberian" with iberian cured ham and the one with different kinds of cheese all of them accompanied by red wine or beer and served with olives,pickles and peanuts. It is customary to end the esmorzar with a carajillo, which is coffee with brandy or other alcoholic drinks such as rum or with a "cremate", which is coffee with a bit of cognac or brandy previously flambeed (with cinnamon, coffee beans, sugar and lemon rind).
There are many places where you can enjoy a nice esmorzar in Valencia. From typical bars with appetizing sandwiches within the reach of all budgets, to more elaborate proposals by Michelin star chefs.
In Valencia, the Central Bar by Ricard Camarena located in the Central Market, is one of the most popular places where you can "esmorzar".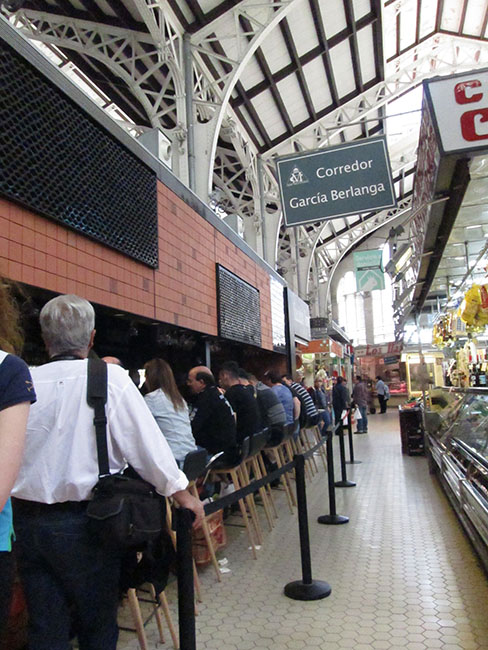 The Central Market is located in the heart of Valencia and is a jewel of Modernism, a unique space surrounded by the fresh brightly coloured fruit and vegetables which is a gift for our senses.
The Central Bar is run by Michellin star chef Ricard Camarena and you can taste a wide selection of different sandwiches such as the "Canalla" which consists of spicy sausages, pickled pepper and scrambled eggs ; the "Vegetal", which consists of fresh cheese , roasted peppers, arugula and romesco sauce; or the "Ricard Camarena " which consists of tenderloin, onion, mustard and cheese, among others.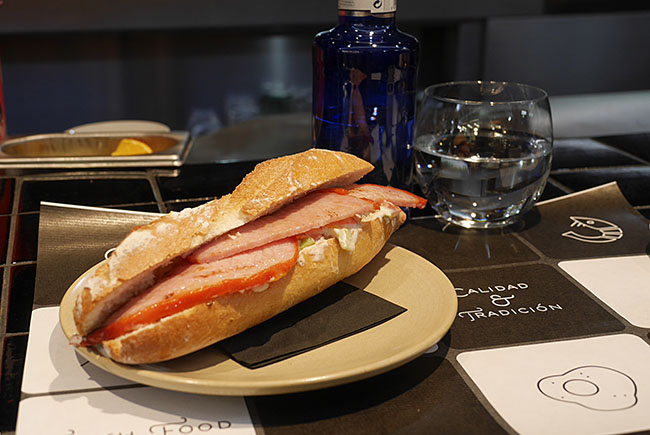 At the other extreme we can find the Bodega La Pascuala, a restaurant near Arenas beach where you can eat the biggest Valencian sandwiches at reasonable prices. With a whole enormous baguette per sandwich, it is impossible to be hungry in this picturesque place.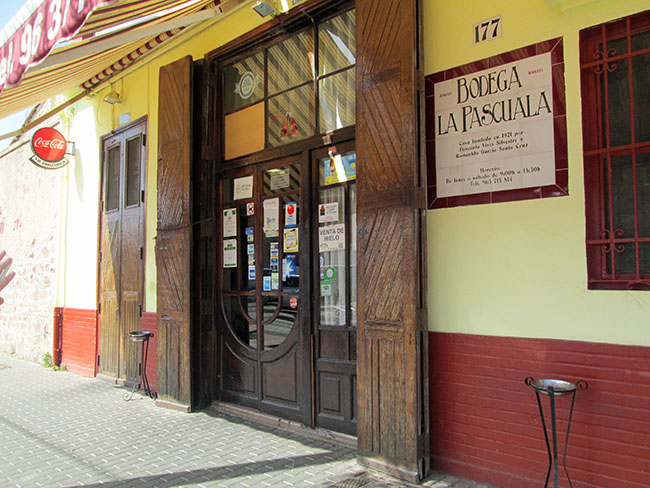 La Pascuala, which was inaugurated in 1921, was a former sailor's house with wooden doors where workers from nearby ports traditionally went for lunch. This space surrounded with its old brick walls, is filled every morning with dozens of people who want to satisfy their hunger with huge sandwiches stuffed with all kinds of meat. The sandwiches are so big that they provide wrapping paper and bags to take any left over at home for dinner.
They have a wide range of sandwiches , such as the popular "Pascuala" which consists of tenderloin , bacon , cheese , onion and fresh tomato rubbed onto the bread ; the "Patrón", with eggs and fried potatoes ; the "Cofrade" consisting of grilled ham, tenderloin and tomatoe rubbed onto the bread and the "Elena" which consists of an omelette, cheese, bacon and garlic oil, among others. The menu consists on an enormous baguette of your choice, a cold drink such as a beer accompanied by a serving of peanuts and olives. This morning "menu" is approximately six euros.
So you know, you mustn't leave Valencia without tasting an authentic esmorzar.